Heat Exchanger Systems & Equipment
HEAT EXCHANGERS · RADIATORS · EVAPORATORS· CONDENSERS
The heat exchanger industry provides the comfort we have come to expect in our homes, businesses, and driving in our cars. The manufacturing processes for heat exchangers requires critical processes to ensure proper assembly, leak-free joints, and consistent quality.
At Ahaus, we have provided special machines and automation for over 30 years to help the heat exchanger industry produce radiators, heater cores, evaporators, condensers and other heat exchangers. We have also brought to life special machines, leak testers, and automation systems to integrate these heat exchangers into many small and large subassemblies.
Word-Class Products
Utilizing the latest versions of 3D modeling software, Ahaus design engineers can bring quality equipment to life in very short lead times. For our customers, this results in world-class products that will last for years, including standard core builders, fin mills, tank crimpers, and leak testing machines. Capabilities range from heater cores to large truck radiators and lean manufacturing to automotive matrix assembly.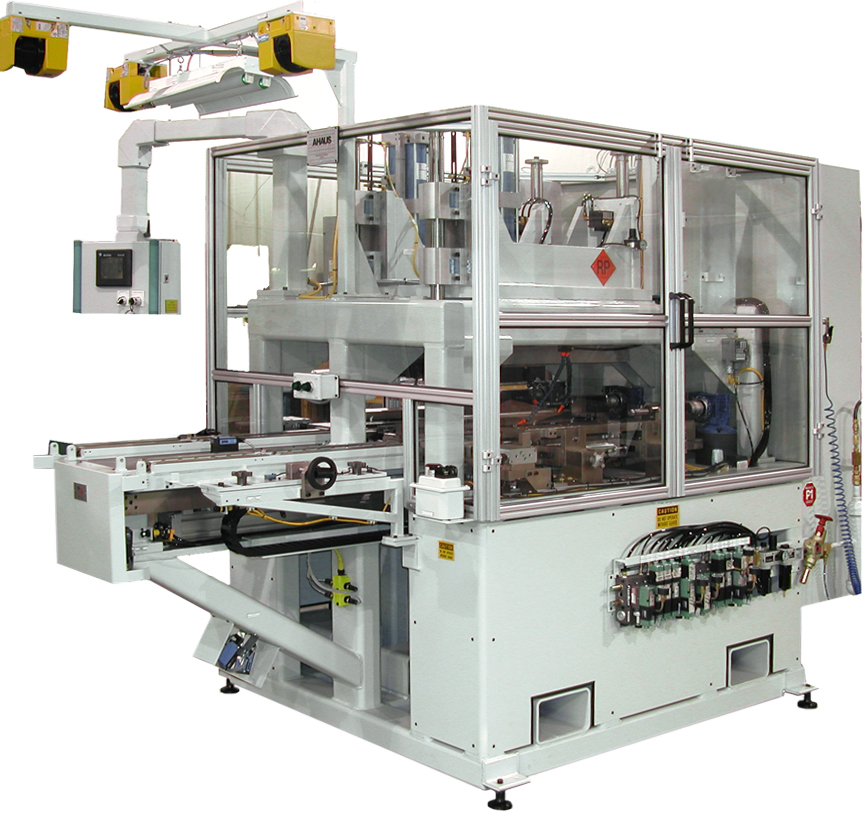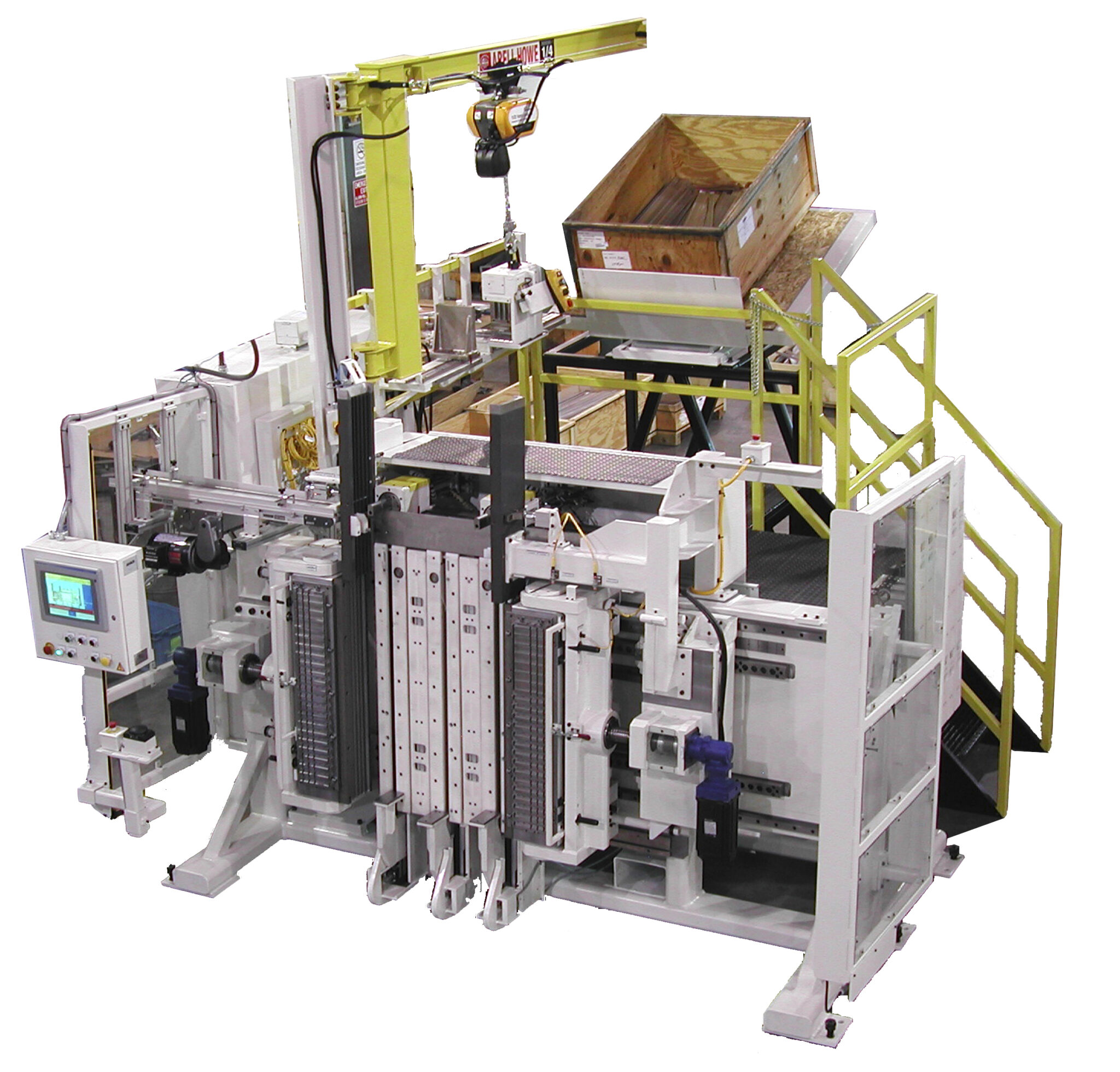 Complete Systems
Ahaus can provide complete heat exchanger manufacturing systems or components, including:
Crimp dies and presses
Modular crimping
Core builders, semi-automatic and matrix
Leak test equipment
Full assembly or robotic systems
Fin mills
"Ahaus understands what the potential problems are so they can get right to the heart of the issues. We benefit from foresight rather than hindsight when working with Ahaus.""
---
SENIOR MANUFACTURING ENGINEER
Worldwide Leader in Thermal Management and Heat Exchanger Products
Case Studies
It's Our Mission: Customer Success
Sometimes a company comes to Ahaus with a specific production need and an idea of how to address it. In those cases, we work in tandem with that customer to resolve the manufacturing challenge. Other times, however, a manufacturer comes to Ahaus with nothing more than a need, giving Ahaus' engineering staff both the challenge and the freedom to start with a blank sheet solution. From simple to complex, the results of these projects speak for themselves.
SEE OUR RESULTS
---
---
Quality is top priority at Ahaus.
Our Quality Objectives:
Ahaus designs, builds, delivers, and supports high quality, innovative manufacturing equipment.
Ahaus' core competency is the ability to move a project from concept through engineering to the shop floor and to the customer.
Ahaus strives for continuous improvement through training, effective use of human resources, technology, and reinvestment of capital to create a competitive advantage for our customers and ourselves.
Ahaus takes pride in American craftsmanship.
Ahaus strives to meet customer requirements.
Ahaus' quality system meets the requirements of ISO 9001:2008 standard.
Quality shall be measured, evaluated, and documented.
Ahaus deals with our employees, customers and vendors ethically and respectfully.
Ahaus strives to be a quality corporate citizen by providing meaningful employment, supporting community needs, maintaining fiscal responsibility, and complying with environmental and safety requirements.