Have you ever wondered what it's like to work at Ahaus?
-We offer great wages in the region and a supportive, family first work environment that you won't find anywhere else.
-In addition to a full benefits package, Ahaus is well known for flexible start times Monday through Friday, first shift, generous paid time off, paid holidays, employee recognition and incentives, volunteer and outreach events, tuition reimbursement, employee breakfasts and barbeques, pitch-ins, summer games, company outings, shared hobbies, and many other perks. It's precisely why Ahaus enjoys a reputation as a place people want to be.
-Our people love their hobbies; from building cars, tractors, firearms, and robots to marksmanship and trap shooting, axe throwing, winemaking, cycling, restoring old furniture, music, and the arts. We have a team of diversely talented, skilled tradespeople. We are looking for a few more.
-Our people stay for 40+ years because our leaders are humble, transparent, and kind.
For over 75 years, Ahaus Tool and Engineering has been offering customers high-quality solutions to challenging manufacturing, tooling and automation equipment needs. Located in Richmond, Indiana, Ahaus works with customers through conceptual design, engineering, service and support to meet their specific requirements.
At Ahaus, we are proud of our reputation for building quality, future-leaning projects that meet or exceed customer expectations. More than that – we are proud of our reputation for developing team members, from apprentices to managers. We understand that people are our most valuable resource and we act upon that belief, from empowering employees to further their education to creating an environment that promotes teamwork and personal improvement.
Good employees are the backbone of any successful company. But finding dedicated workers who are ethical, well trained and efficient can be a challenge. There's a growing myth that an employer should wait for potential employees with the right education and experience to come along, as opposed to training and developing the right individuals to meet the needs of the company.
That's why we have the Ahaus Apprenticeship program, which we've been offering for more than 40 years. Our apprenticeship program is a nationally accredited education program for toolmakers and CNC machinists. Our goal is to hire several individuals each year specifically to be trained in these professions. Our apprentices receive on-the-job training as well as formal education; we partner with Purdue University College of Technology and Ivy Tech Community College.
Careers
To have the best team experience, we need the best team members. Our nearly 100 employees range in experience from high school co-op students to over 40 years in the manufacturing industry spanning three generations.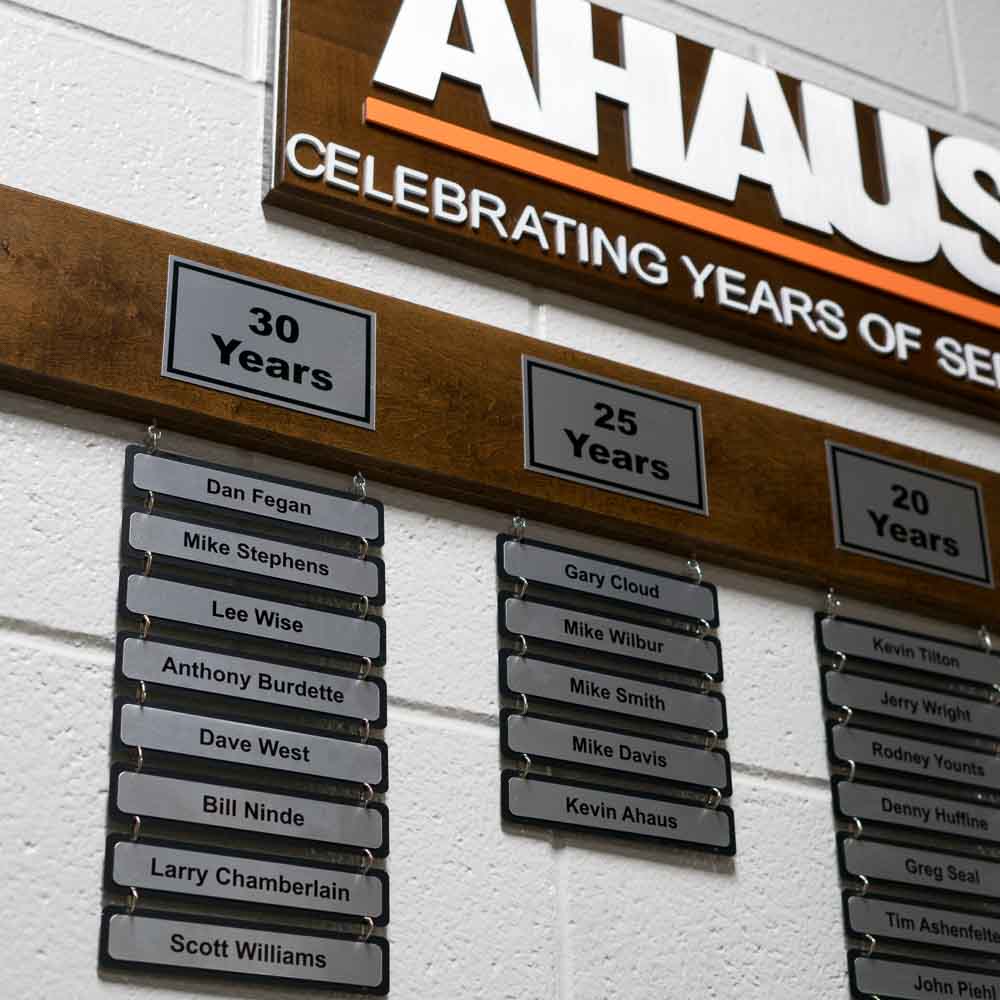 Ahaus Tool has always felt a strong connection to our local community. We remain committed to the Richmond area and firmly believe in giving back. Over the years we have provided financial support to a variety of local organizations, including the United Way, Boys and Girls Club, Richmond Third Grade Academy, Purdue College of Technology in Richmond and many local sports teams. We also provide financial support and remain active in local business organizations, including the Chamber of Commerce, Economic Development Corporation and Ivy Tech Community College. Ivy Tech recognized our generous donation by naming its Machine Tool Lab after Ahaus Tool and Engineering.


Culture
VISION
To be the most highly-sought after partner to create quality products, life changing experiences, and a sense of community because people trust and value us.
PURPOSE
Turn innovative ideas into reality so that people reach new possibilities
Be respectful.​

Be reliable.​

Be collaborative.​

Be better.
---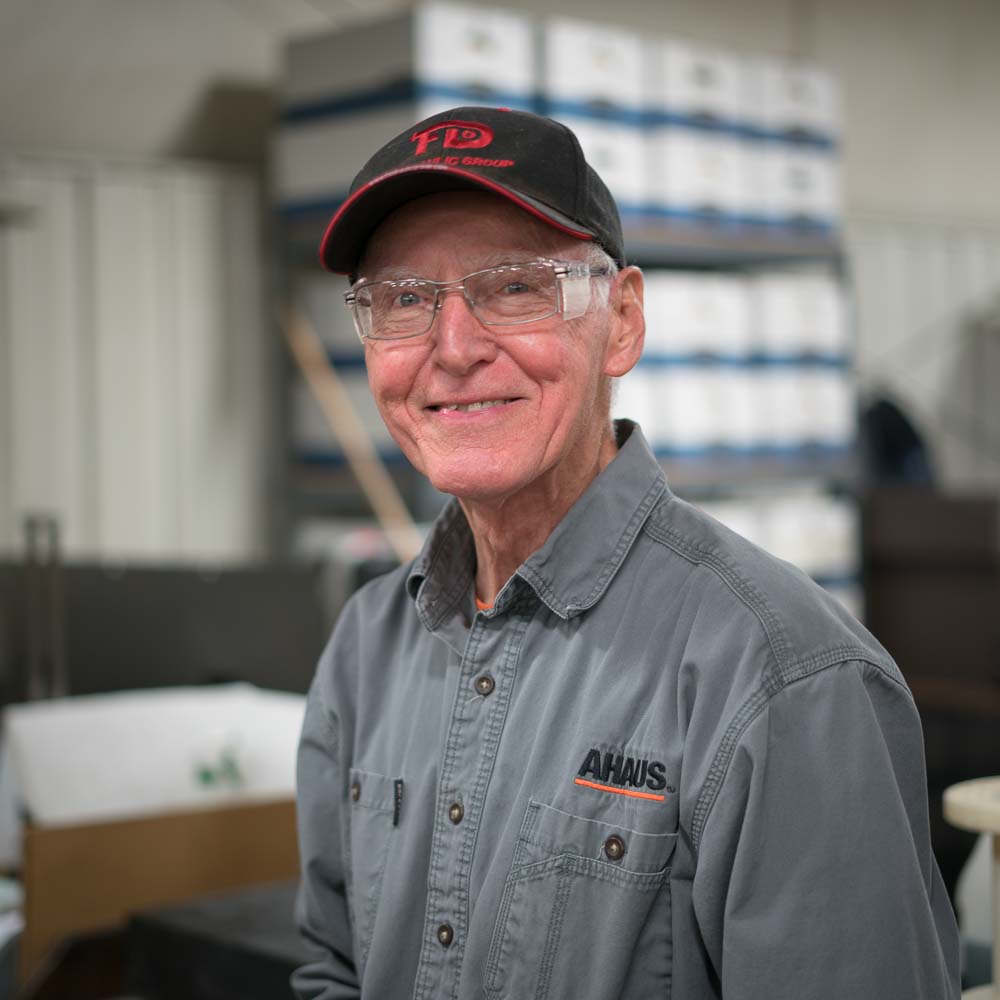 "I would say the most life changing experience for me about working at Ahaus is how family oriented the company is. We regularly do things together outside of the work environment which adds to the sense of family for me. I also would say I have learned an awful lot about how a good business operates while at Ahaus which has helped me to start my own family business at home."
"When I came to Ahaus, I learned that anything can be fixed or repaired if it doesn't work. If it can be built, it can be taken apart, assessed, repaired and put back together. If I don't know how to do it, somebody else here knows and they teach me. This totally changed how I see things at work and home now."
History & Timeline
Operating out of his red two-car garage, William Ahaus and his son, Irvin, started the firm as Ahaus Tool Company in November of 1946. During the 1950s and '60s, research and development was integrated into the company's services and remains an invaluable part of the business today...


---